Parks & Recreation
Environmental sensitivity and user safety are principal considerations during the design of parks and recreational facilities. Our design style is adaptive to site opportunities and constraints to enhance project individuality and ultimately reduce construction costs.
Architerra embarks on large-scale waterfront revitalization projects, park master planning efforts, and athletic facility designs. We also enthusiastically develop modest park enhancements such as woodland trails, rain gardens, picnic pavilions, and arboreal wetlands.
Architerra integrates community aspirations with municipal requirements and safety regulations. Throughout the design and construction process, Architerra works with client organizations to facilitate internal and public understanding of project goals. Our pragmatic approach to design and project management leads to project approvals and budget conscious construction.
---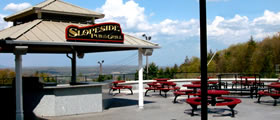 Offered consulting on the planning, design development, phasing, and construction implementation of multiple outdoor seating plazas and landscape enhancements on the Blue Mountain campus; Developed strategies for seasonal recreational use ... read more
---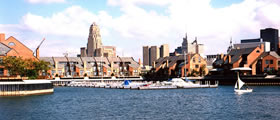 Integrated a twenty-two mile trail connecting Buffalo to Niagara Falls along the Niagara River; Negotiated a variety of land uses including industrial, recreational, residential, and commercial; Developed construction documents ... read more
---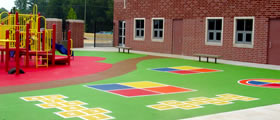 Provided design development and construction observation for multiple outdoor recreation areas suited for varying ages and abilities; Two playgrounds for special needs children required design sensitivity and innovation ... read more
---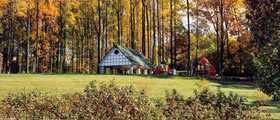 Developed environmentally challenging site of sloping, wooded hillside into an eighty acre park in rural Pennsylvania; Services included initial master planning, community interactive programming, and ultimately construction documentation ... read more
---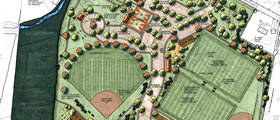 Engaged in community collaboration for park design development; Created areas for athletic programs, a dog park, a playground, and a pavilion; Designed pedestrian and vehicular circulation throughout the park ... read more
---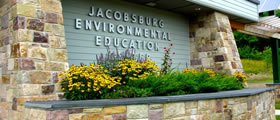 Served as landscape architect for a new LEED certified Visitor and Environmental Education Center in this Pennsylvania State Park; Engaged in building siting and strategic site design, landscape design, and site amenity selection ... read more
---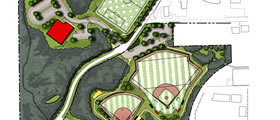 Converted an existing topographically challenging, wooded site, that was formerly used for mining activity, into a multi-sport athletic campus; Designed athletic campus to incorporate terraced athletic fields, including new baseball, softball & soccer facilities ... read more
---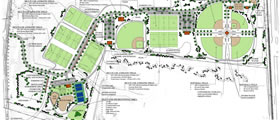 Consulted on athletic facility and other recreational program feasibility; Developed a conceptual plan to organize functional programmatic elements; Worked with existing topography without over-utilizing wall systems ... read more
---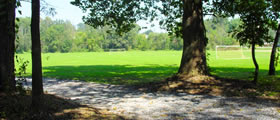 Provided design development and project phasing for construction implementation; Worked intensely with the community to develop programmatic function of park; Developed a questionnaire for widespread surveying of community ... read more
---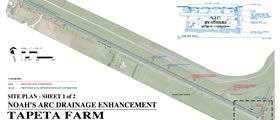 Existing inadequate drainage conditions endangered the safety of horses and athletes; Devised solutions for existing drainage issues on a natural grass sprint straight for the race horse training facility, including the remediation of wet areas ... read more
---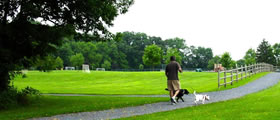 performed land planning and site design feasibility assessment for an anticipated township community recreation center in eastern Pennsylvania; worked with a marketing consultant ... read more