Management
Our team at Architerra is dedicated to delivering quality project design and thorough professional service. We continue to invest our pride in the success of our work and client satisfaction for the lifetime of every constructed project, long after its creation is complete.
The Architerra team is comprised of a versatile group of people who each offer their experience, passion for the outdoor environment, and athletic background to the success of every project type. The components of our team are interchangeable. Each individual has performed and mastered all marketing, production, and management skills necessary to service our clients. Only the level of experience varies within the team. Our talented professionals possess a comprehensive understanding of project demands, while also providing a specialized aptitude for unique tasks. This enhances our firm's capability and generates a rich set of skills that benefit our clients.
We are committed to meeting project and site challenges with creativity. Architerra's dexterity in land architecture values and services is evident through the quality results of our projects and the capable enthusiasm of our team. While we are good listeners, we do not hesitate to become leaders when the situation requires productive and cost-effective movement. This is a tribute to our longevity and to our client's ability to successfully construct projects.
---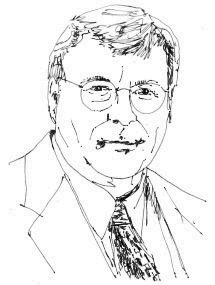 David E. Horn - Founding Principal
Over forty years of professional experience including 23 states and 3 continents
President and founding Principal of Architerra, PC in 1985
Former faculty member at University of Buffalo, School of Architecture
Lectured nationally on campus planning, efficient grounds maintenance, and use of organics in both landscape architecture and athletic field development
Landscape Architect, Golf Course Architect, Athletic Facility Designer
Expertise in:
Site Design
Project Management
Athletic Facility Design
Campus Planning
Health Care Site Design